While using classic activities in uipath, you may need to UiPath enable classic activities and modern activites. Here we will provide detailed instructions on how to switch between Classic and modern activities in uipath studio. It may also help you to solve activities not working or missing problems.
Before going to this you should have knowledge of these UiPath topics:
How to Enable Classic Activities in UiPath Studio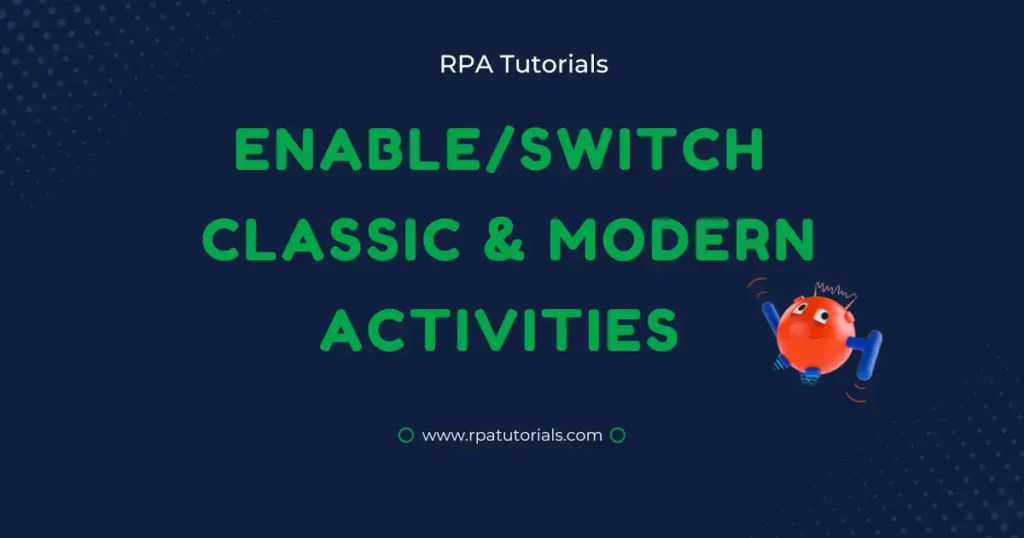 UiPath enables classic activities can be on Studio, you need to just follow these steps:
Open your UiPath Studio Application on your system and create a new project or use your existing one.
Then go to the "setting" tab, and click on the "Design" tab.
In the design tab at the bottom you can see "Use Modern for new Project", Turn this off. So that the next time when you create a new project, classic activities will default.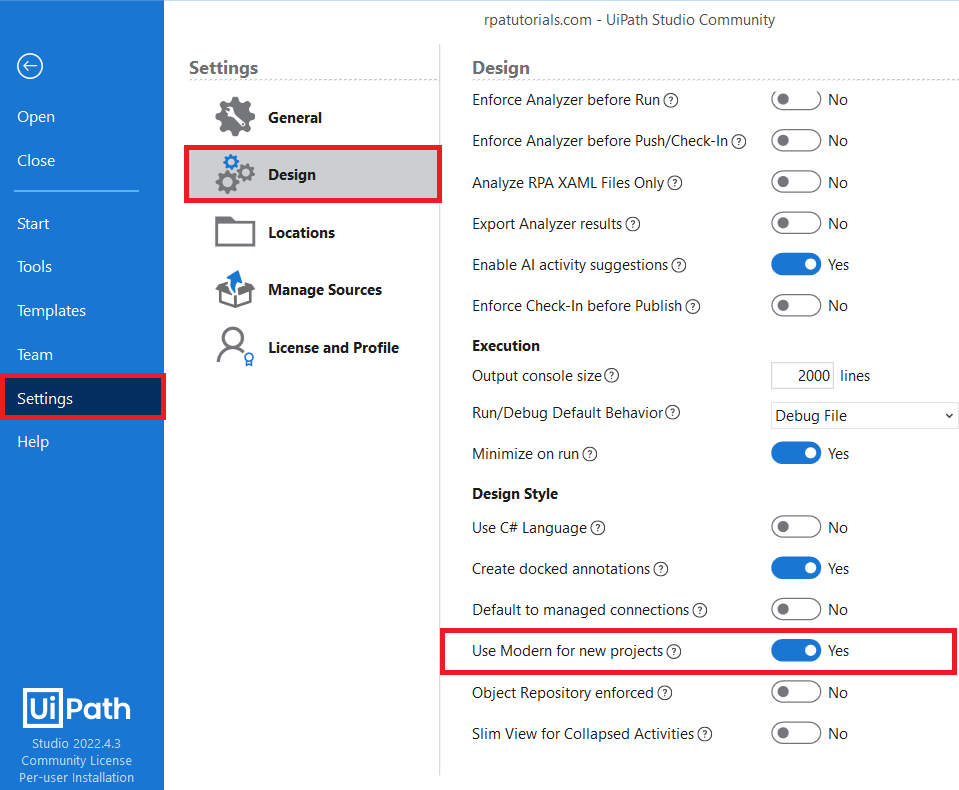 Now you have to turn on classic activities on your UiPath Studio Main file. To do it select "activities" which is present on the left side. Now you can see a filter icon select it and enable "Show Classic", which will show all classic activities available in your studio.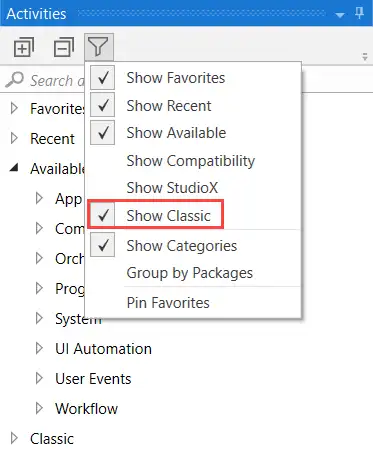 Now you have to change your project settings. To change to classic turn off "Modern Design Experience" in a project setting. The project setting can be seen just below the activities tab in your UiPath Studio.
Once you have enabled classic activities you can now access all classic activities. This is the main problem causing missing activities in uipath as users did not enable classic activites.
Now we will use any classic activity in your studio. To use, you will need a "sequence" activity. Drag and drop the sequence activity to use it. In sequence activity, all other activities can be added.
conclusion
So far we discussed UiPath Enable Classic Activites and provided a step-wise guide to switching from modern to classic and vise versa. These UiPath Enable classic activities also enable you to solve missing activites problem
Also refer, UiPath Docs.
Faq on UiPath Enable Classic Activities
How do I change from modern to classic in UiPath?
To change modern to classic go to your Project panel -> select Project Settings -> Under design tab -> toggle off Use Modern for new Project -> then reload the project to apply these settings
How do I enable classic activities in UiPath?
To enable classic activities in uipath studio, click on the activities tab -> click on the filter icon -> turn on "show classic" to enable classic activities in your studio.